Introduction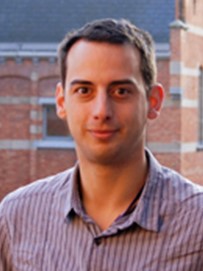 Prof. Dr. Lennart Martens is Full Professor of Systems Biology in the Department of Biomolecular Medicine at the Faculty of Medicine and Health Sciences at Ghent University, and Group Leader of the Computational Omics and Systems Biology group in the VIB-UGent Center for Medical Biotechnology, both in Ghent, Belgium.
Prof. Martens obtained his Ph.D. in Sciences: Biotechnology from Ghent University, and afterwards served as PRIDE Group Coordinator at EMBL-EBI before returning to Ghent University and VIB in his current position.
Here you can find the CV of Lennart Martens.
View Lennart Martens' full bibliography on the Ghent University bibliography website.
Contact Details
Prof. Lennart Martens
A. Baertsoenkaai 3
B-9000 Gent
BELGIUM
E-mail: lennart.martens@UGent.be
Skype: lennart_martens
Phone: +32 9 264 93 58
Books on Proteomics Bioinformatics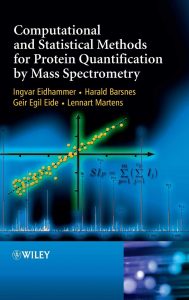 Together with Prof. Ingvar Eidhammer, Dr. Kristian Flikka, and Prof. Svein-Ole Mikalsen, I have written a Wiley textbook on proteomics bioinformatics: 'Computational Methods for Mass Spectrometry Proteomics' which you can partially browse online here and is listed on Amazon (US, UK, France, and Germany).
In addition, together with Prof. Ingvar Eidhammer, Dr. Harald Barsnes and Prof. Geir Egil Eide, I have written a second Wiley textbook on the statistics and proteomics informatics of quantitative proteomics: 'Computational and Statistical Methods for Protein Quantification by Mass Spectrometry'. You can also browse a sample of this book online here, and it is listed on Amazon of course (US, UK, France, and Germany).